BUSINESS
August 11, 2023
From the previous article, "What's a Watershed," I have an addendum along the same lines; that is filling an access void with scale and synergies. Here's what I have been imagining.
---
April 20, 2023
Acronymania, will the suffering ever end? Is it the son of Covid? CRM (Customer Relationship Management) is one of the current buzz terms, but it merely obscures a simple truth all businesses consciously or intuitively know and understand, "stay close to your customers and your customers will stay close to …
---
March 13, 2023
This is the most difficult part of entrepreneurship: Hiring well I was going to do a pause in this series of steps along the journey to entrepreneurship for some real time stories about that portion of the service sector involving "essential services" and surviving and prospering after Covid. I thought …
---
---
January 16, 2023
The Common Steps of Selling Since all businesses survive or perish depending on sales and, in keeping with the pictorial themes to help in visualizing these Small Business Advisory topics, let's construct the Sales Funnel visual using some hunting aids-bear and deer and turkey.
November 23, 2022
For this stage of our entrepreneurial journey we draw upon several of our past articles to play our "marketing" card. We have previously discussed the SWOT analysis and the importance of Research, #'s 2 and 3 in our series.
---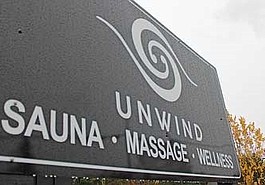 October 20, 2022
In the heart of Woodruff, 1106 4th Avenue to be exact, sits a Northwoods escape offering a variety of ways for anyone who wants to relax, meditate and "unwind."
---
October 13, 2022
To this point in this small business advisory series, we have considered several initial steps in gauging your readiness for the entrepreneurial "plunge." Said another way, rating your current EQ or Entrepreneurial Quotient; do you have the mindset, the energy and persistence, and the information likely to lead to success?
---
September 29, 2022
We began this series by considering the Mindset characteristic of a successful entrepreneur. In the last article we examined a 4-point entrepreneurial readiness analysis process referred to by the acronym SWOT. It is a starting point that lays out your initial view of why you think you can succeed in …
---
September 15, 2022
Last article, we explored the entrepreneurial mindset, that is, what thinking should be going through your mind as you pursue your dream business venture, alone or with others. I visualized that mindset as a triangle and at the top was an identified need, bottom left is an inquiring mind, and …
September 1, 2022
So you want to be an entrepreneur, got the itch, OK let's go? Whoa! Let's start out by exploring just what that word "entrepreneur" means, some thoughts beyond the tabloids and paid advertising story representations.
---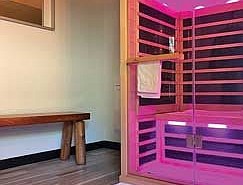 November 8, 2021
Katie Sloan and her family have deep roots in the Lakeland community, ever since her grandfather moved up from Chicago in the 1950s, but after her graduation from LUHS in 2001, Sloan decided to strike out on her own to pursue her career path.
---
November 8, 2021
For Keith Prieve, owner of Lake Tomahawk's newly-minted repair garage Bulldog's Service Center, the choice to become an entrepreneur was a spontaneous decision that he just couldn't shake off. He and fellow mechanic Dan Calhoun were working at Tomahawk Sports Center a few months ago when the idea occurred.
---
May 24, 2021
The Department of Veterans Affairs' Veteran Experience Office recognized Oscar G. Johnson VA Medical Center for providing patients with outstanding health care experiences for the second consecutive year. The Iron Mountain-based VA Medical Center received the 2019 Best Experience Award for level 3 facilities at the Veterans Patient Experience Symposium …
---
May 24, 2021
The restaurant business is nothing new to Rita Mazur and her family. After opening a cajun restaurant in Chicago with her late husband Walter, Rita and Walter decided to leave the city and move to the Northwoods in 1980.