NEWS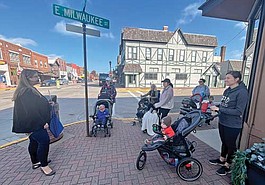 September 22, 2023
Minocqua Public Library youth services coordinator Erica Dischinger, leads a group of caregivers, parents and babies ages 0-4 on a walk through downtown during a literacy-based activity dubbed "Strollerbrary" on Tuesday, Sept. 19, in Minocqua.
---
September 22, 2023
A 25-year-old Lac du Flambeau woman who was charged with four felony counts and the state reached a plea deal in Vilas County Court on Monday.
---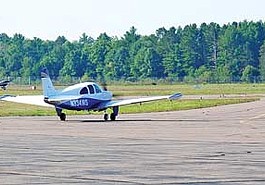 September 22, 2023
27 area school students participated in the 2023 edition of the Experimental Aircraft Association's (EAA) Young Eagles program at the Lakeland Airport in Arbor Vitae on Saturday.
---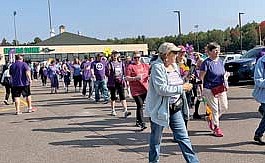 September 22, 2023
More than 300 participants from across the Rhinelander area took part in this year's Walk to End Alzheimer's in Rhinelander, presented by MP Systems, at the Hodag Dome Saturday, Sept. 16.
---
September 22, 2023
The School District of Rhinelander Community Education Program is offering a class for adults that highlights child sexual abuse prevention.
September 22, 2023
With a sweeping 64-32 vote last week, Wisconsin's Assembly Republicans — with the help of one Democrat — passed a major redistricting overhaul they say is nonpartisan, based on the so-called Iowa model, and effectively ends legislative gerrymandering.
---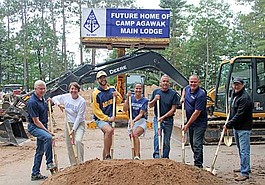 September 22, 2023
Camp Agawak owner and director Mary Stichert-Fried welcomed members of the media and community to a groundbreaking event signaling the start of a new chapter for the 102-year-old camp.
---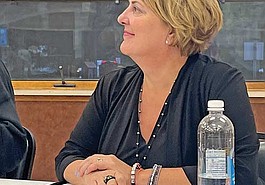 September 22, 2023
Joan Farrell was appointed by the Manitowish Waters town board recently to replace former town supervisor Bob Becker, who was re-elected in April but stepped down from the board because of an unexpected move to the Milwaukee area with his wife.
---
September 22, 2023
September is National Suicide Prevention Awareness Month and the Vilas County Public Health Department, Oneida County Health Department, Forest County Health Department and the Northwoods COPE Coalition have partnered with local pharmacies in the tri-county area to raise awareness about suicide prevention and the different resources people can use when …
---
September 22, 2023
The purchase of equipment for the new woodworking class that's planned to begin during the second semester of the 2023-24 school year in the Minocqua-Hazelhurst-Lake Tomahawk (MHLT) school district was approved by the school board Monday.
September 22, 2023
Anyone can learn how to recognize the warning signs of a suicide crisis and how to question, persuade, and refer someone to help.
---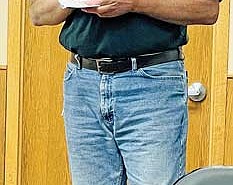 September 22, 2023
"Exploring the issues that affect our rivers, lakes and ground water" is the opening on the website for the environmental organization Oneida County Clean Waters Action (OCCWA) and the Lake Tomahawk town board received an OCCWA presentation at its Sept. 12 meeting.
---
September 22, 2023
Just in time for spooky season, the Mercer Public Library invites you to join us for an evening with Wendy Webb, the "Queen of Northern Gothic," as she discusses her gothic fiction set on the shores of Lake Superior and other familiar Great Lakes locations. Webb will visit the library …
---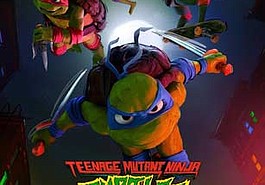 September 22, 2023
Directed by Jeff Rowe and produced by Seth Rogen, "TMNT: Mutant Mayhem" was released on August 2, 2023, and it was distributed by Nickelodeon Movies and Point Grey Pictures. The film features a cast of Micah Abbey, Shamon Brown Jr., Nicholas Cantu, Brady Noon, Jackie Chan, Ice Cube, Post Malone, …
---
September 22, 2023
During a town board meeting on Monday, Sept. 11, officials in St. Germain learned they must once again "hurry up and wait" to replace the long-defunct high-capacity well at the town's fire department.