OUTDOORS
September 15, 2023
The Sayner-St. Germain Fish and Wildlife Club will host the upcoming presentation on Wednesday, Sept. 20, "How do wildlife rehabbers get animals back on their paws, claws, and wings, and the impact of human-caused injuries," by Mark Naniot, director of rehabilitation at Wild Instincts wildlife rescue center in Rhinelander.
---
September 15, 2023
The Wisconsin Department of Natural Resources (DNR) reminds hunters to know their target and understand the difference between elk and white-tailed deer this hunting season.
---
September 8, 2023
Fall turkey season is one to which many hunters look forward each year. In the fall, as with a good portion of the year, turkeys have two goals. Those are survival and finding food.
---
September 8, 2023
Recently the Department of Natural Resources (DNR) put together a Learn to Hunt Bear webinar focused to newer bear hunters.
---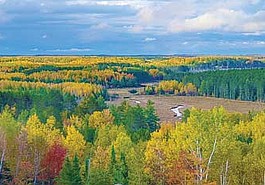 September 8, 2023
Northwoods Land Trust is delighted to announce it will host Hiking the Two Towers Trail at Minocqua Winter Park on Friday, Sept. 29, from 1 to 3 p.m. The event will take place at Minocqua Winter Park in Minocqua and is open to everybody.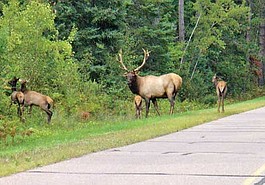 September 8, 2023
Bugling elk have been seen or heard in the Chequamegon-Nicolet National Forest near the town of Clam Lake recently near state Highway 7 and county Highway GG. Each year, elk are more visible now through early October.
---
September 8, 2023
That is a typical question one might hear in the Northwoods if they happen to hang around with any gardeners. I have been trying to pawn off zucchini as well. I saw a joke the other day warning people not to leave their vehicles unlocked — not because of car …
---
September 8, 2023
Zebra mussels are an invasive nuisance, and in no circumstance would you want them in your lake. They can form a crust on any hard surface. They can encrust pier posts, buoys and any other solid object. The can invade outboard motors, disrupting the cooling systems.
---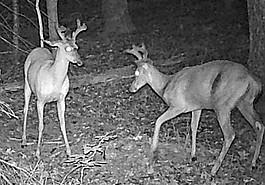 September 8, 2023
I guess you could say we are all feeling it right about now. Fall is around the corner. These two young guys in the photo are starting to get that shot of testosterone in their blood and they both think they are tougher than the other.
---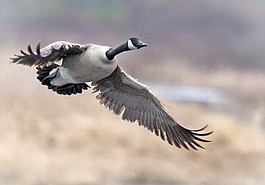 September 1, 2023
Today is the day many waterfowl hunters in Wisconsin have waited for since last fall.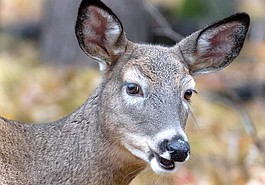 September 1, 2023
Migratory bird seasons Early seasons Early Canada goose: Sept. 1-15. Early teal: Sept. 1-9.
---
September 1, 2023
As the temperatures start to fall, fishing season starts to heat up, as most anglers know. Creature comforts may not be at their highest for the angler, but fish are feeding heavy, getting ready for their long, cold winter under the ice.
---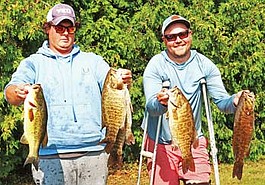 September 1, 2023
Twenty-six teams took to Boom Lake in Rhinelander on August 26, 2023 in search of the five biggest smallmouth and largemouth they could bring to the scales. When the scale closed at the end of the day, it would take almost 20 pounds of river smallmouth to take the top …
---
September 1, 2023
It is always sad to think that open water fishing opportunities are, once again, coming to an end.
---
September 1, 2023
Our lakes here in the upper part of the northern hemisphere are all gifts of the glaciers. And yet their personalities are almost as varied as those of the people who love them. And the differences extend to the fisheries and the way the fish respond to anglers' presentations. How …